THE PROBE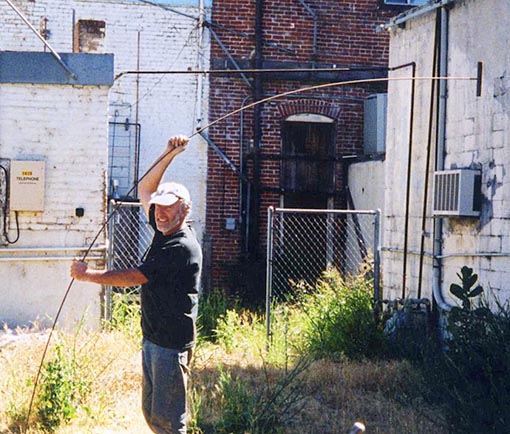 One of the most effective ways to know what lies beneath the surface of the ground is with the use of a probe rod. Our rods are used to accurately locate burried objects in addition to sampling soil and checking consistency. With a little practice anyone can learn to use one in no time at all. We've refined the design & materials and believe them to be the best probe available anywhere.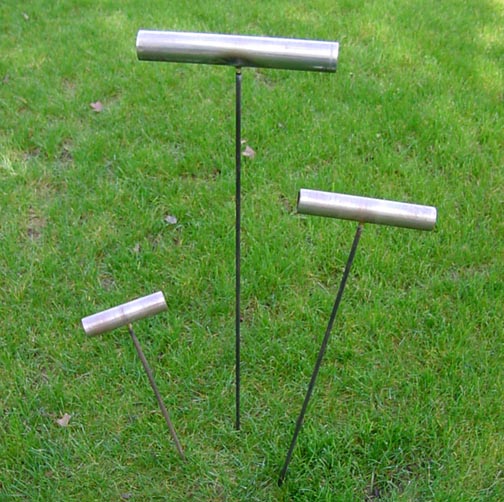 Our probes are professionally manufactured using only the highest quality new American made materials available. Their one continuous piece construction (not spliced) and available in lengths up to twenty feet.  The memory is so good that you can bend a twenty foot section in a circle and it will bounce back straight as an arrow. Try that with any other spring rod.
We use a technically advanced rod material that's superior in rigidity and retention than that of conventional spring steel. It allows our diamiter to be smaller thus making them easier to use. This makes a big difference with multipal advantages besides making them much more effective.
Penetrates easier leaving a smaller hole                     

More easily used to greater depths

Longer life   

Greater  sensitivity  

Cover more area in less time     

Lighter weight

The most popular size for general use that we recommend is four foot. All probes are one piece welded construction and come with a carbide ball tip. Our welded carbon tips are designed for extra long life and sampling dirt from as deep as the probe is pushed. We can also build a rod with the ball placed an inch or so up from the end. However we do not recommend these tips, their just not as effective and a little more difficult to use.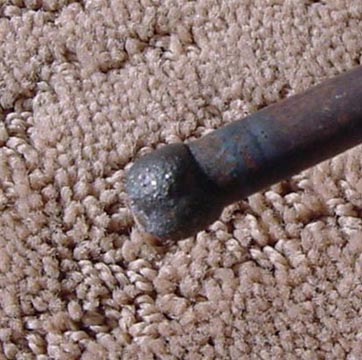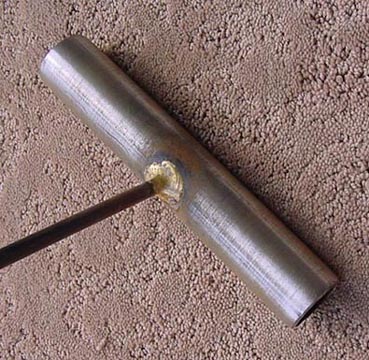 Our probes will penetrate much easier and faster than the larger diamiter most probes are made of.
All welded construction with a long lasting carbide tip for reduced wear.